Halen trained with

Radiant Child® Yoga

in 2011. Radiant Child® Yoga, established in 1999, is a Yoga Alliance certified school and training program at the 30, 95, and 200 hour levels. Along with the founder, Shakta Khalsa, RCY has dedicated trainers all around the world who have trained over a hundred thousand children's yoga teachers.

Radiant Child Yoga recognizes that children are naturally radiant, aware, and full of innocent wisdom.
Healing ElementsNext Session Coming Soon Family Yoga

This one-hour family yoga workshop is designed for parents, caretakers and children ages 3-9. This will be an accessible hour of movement, connection and relaxation - Halen will lead little yogis on an adventure where they'll travel around the world and meet animals of every kind while learning yoga breathing, postures, and meditation. Expect a fun and vibrant yoga class incorporating games, music and creativity, along with a sweet time of calm, reflection and rest.

Donation Based Class
Powered by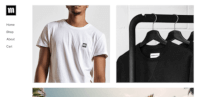 Create your own unique website with customizable templates.